Istanbul's Hidden Spots To Discover!
Istanbul is a beautiful city that is full of historical and cultural places at the same time and it is one of the most important tourist destinations in the world, this city has a beautiful charm and elegance. Many tourists, when they come to Istanbul, visit the most famous places and sites in Istanbul that they read about before they come, such as the Sultanahmet Mosque (Blue Mosque) and Hagia Sophia, but at the same time, they may overlook other important and beautiful places that they have not read about or heard about before. In this article, you will find many beautiful historical places and buildings that you may overlook in Istanbul.
What are the top hidden spots to discover in Istanbul? 
1. Balat neighborhood: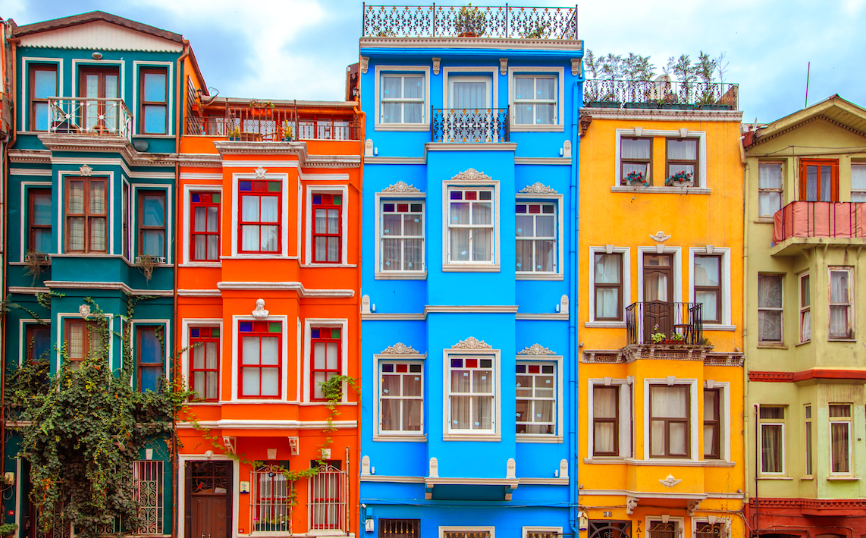 The old Jewish Quarter, Balat, is a neighborhood located on the southern shores of the Golden Horn. This neighborhood has a very rich historical legacy, with the adjacent former Greek neighborhood of Fener. Balat district is famous for its various and elegant cafes and restaurants, its distinguished and vintage antique stores, and many scenes of the effects of the Jewish heritage, in addition to the Jewish temples and churches.
This neighborhood has been home to Greek-speaking Jews since Byzantine times. Also, in the fifteenth century, the Sephardic people who were deported from Spain settled in the Balat neighborhood too.
A large number of Turkish Jews live in this region. In the Blat area, you will find many synagogues, churches, and Jewish institutions, in addition to some mosques as well.
2. The Million Stone (Milyon Taşı):
The Million Stone Monument is one of the sites that are hidden from most tourists who come to Istanbul. This edifice dates back to the fourth century AD and is located in Sultanahmet district, on the right corner of Divan Road. It has many names, including Roman Milliarium Aureum and Golden Milestone. The story of this stone goes back to the days of the Byzantine Empire, as it was considered the center of the world at that time, and from here came the saying that "all roads lead to Rome''.

3. Çukurcuma neighborhood:
Cukurcuma is an old and lively neighborhood in Istanbul. This neighborhood is located on Siraselviler Street and it is considered as one of Taksim's background streets. This street contains many antique stores that offer everything old that is related to Istanbul. At this street, you will find many art galleries and wonderful cafes.
4. Büyük Valide Han:
The Han is situated next to the Grand Bazaar in the Mahmutpasa Ramp, it comprises over 300 shops that were and still in operation since the 17th century. In the past year, the terrace of the Han has become very popular with photography fans.
5. Aqueduct of Valens (Bozdoğan Kemeri):
The Bozdogan Aqueduct is one of the most important landmarks that may be overlooked by many tourists. It is a canal that ranges in length about one kilometer. This canal was built in 375 AD by the Roman Emperor Valine and used to carry water to the city. It is distinguished by its very prominent natural landscape. The district of Vefa and Zeyrek is a suburban region and is host to several historic sites, such as the mosque of Vefa Church and the church of Ayin Biri.
6. Women's Bazaar (Siirt Bazaar):
The Women's Bazaar is one of the most beautiful Bazaars in Istanbul, where you can find the most delicious local foods, many herbs, spices, local honey, and many types of local cheeses. This bazaar is located in Unkapani, Fatih district.
7. Kanlica District:
The Kanlica neighborhood offers a relaxing atmosphere and amazing city views. Kanlica is known for its specialty yogurt topped with powdered sugar, which is served in many local restaurants. In this neighborhood, you will find streets lined with traditional tea houses and stalls selling a delicious range of traditional Turkish foods and traditional Turkish cakes. Kanlıca is a neighborhood on the Asian side of the Bosphorus, in the Beykoz district.