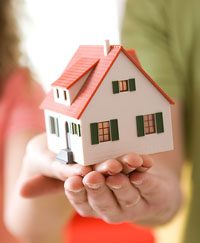 Invest
Turkey's Shining Star on the Rise
As a home to many civilizations for a thousand years, Istanbul has taken the stage again as an international trade and business center with its diverse, dynamic and fast growing economy offering many lucrative opportunities for the multinational's.

Istanbul's Economy Alone is larger than approximately 130 Countries

As the Turkish economy grows with historic records, Istanbul acts as the engine of growth, having US$31 k GDP per capita income to which corresponds more than two times of countries' average. Compared to the 2001 level, GDP per capita in Istanbul has increased more than fivefold. The foreign trade volume is US$216 billion, where 75 k companies are dealing with international trade in Istanbul.

Ranks World's First in terms of Accessibility
Hosting two international airports (Atatürk Airport on the European side and Sabiha Gökçen Airport on the Asian side), and constructing the third international airport, Istanbul is reachable by most of the major international airlines and charters. The city is from 2 to 5 hours from European destinations and 9 hours from North America. According to the report of Airports Council International 2017 rankings, Istanbul Ataturk Airport ranks the 15th busiest international airport in the world, leaving Denver Airport, Singapore Airport and John F. Kennedy Airport behind.

Turkish Airlines has picked up four awards this year; "Best Airline in Southern Europe", "Best Business Class Onboard Catering", "World's Best Business Class Lounge", and "Best Business Class Dining Lounge" in the 2017 World Airline Awards. Moreover, Turkish Airlines is the #1 in the World flying to the most countries worldwide with 301 destinations in 121 countries.

As the turn around the port for many cruise ships, Istanbul is mostly reached from the Aegean Sea. Besides, Karaköy Sea Port is also used as a stopping point for a number of international ferries. The Bosphorus is an important passageway for international cargo ships and tankers, and a crucial stopping place for Mediterranean cruises.
Istanbul has two railway stations: Haydarpaşa on the Asian side and Sirkeci on the European side. The city can be reached from Belgrade (via Balkan Express), Bucharest (via Bosphorus Express), Budapest (via TransBalkan Express), Kishinev (via Prietenia Express), and Munich (via Istanbul Express).

Business Friendly Cost of Living Awaits You in Istanbul
Mercer's Cost of Living Survey, one of the world's most comprehensive, is designed to help multinational companies and governments determine compensation allowances for their expatriate employees. The survey covers 209 cities across five continents and measures the comparative cost of more than 200 items in each location, including housing, transportation, food, clothing, household goods, and entertainment. Governments and Major companies use data from this survey to protect the purchasing power of their employees when transferred abroad and to assess local expatriate housing allowances. Istanbul is ranked 142nd city in the cost of living survey (Mercer 2017), which means a low-cost urban life awaits you at the crossroads of Europe and Asia.