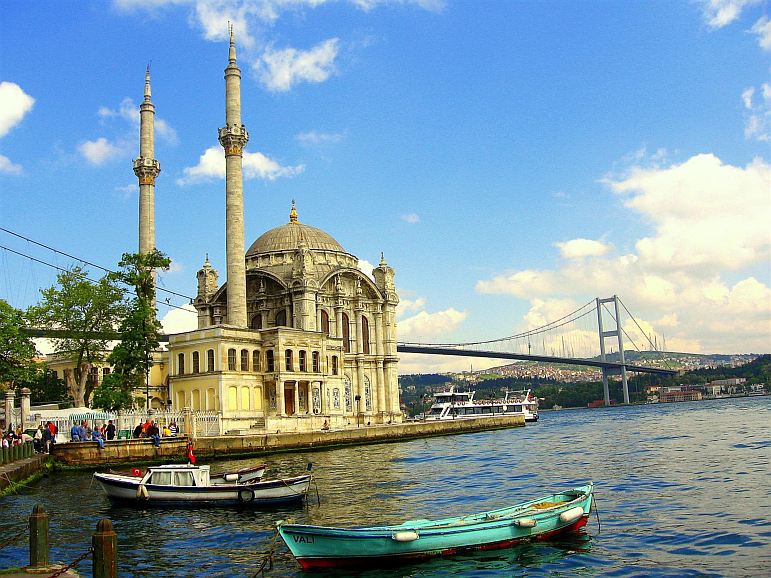 Visit
A City of 3 Empires
The city with a history of 8 thousand years is Istanbul.
It was the capital of 3 great empires.
Ships from seven continents docked at Istanbul ports and many caravans brought goods from one end of the world for sale in Istanbul markets. Today, countless historical buildings all over Istanbul are turning Istanbul into a giant open-air museum. Numerous places, restaurants, cafes or patisserie that keep the social memory alive also hold an important place among the nostalgic places of Istanbul. In a nutshell, Istanbul tells us," discover me again and again."
The Metrobuses that don't fall on the ground if you throw a needle on one side the steamboats that we are free from the bustle of life on the deck with a hot tea on the other…
Istiklal Avenue, where the crowd flows like a flood, on the one hand, and Burgazada streets, where only waves and seagulls are celebrated.…
Istanbul is still one of the oldest, most famous and, above all, most beautiful cities in the world.
Istanbul, which is called" dersaadet "or" the gate of bliss, " opens the door to an endless adventure for those born here and those who come as guests.
Many of the places to visit in Istanbul have different connotations and refresh memories when you see them again at different ages throughout your life.