Exhibition Centers in Istanbul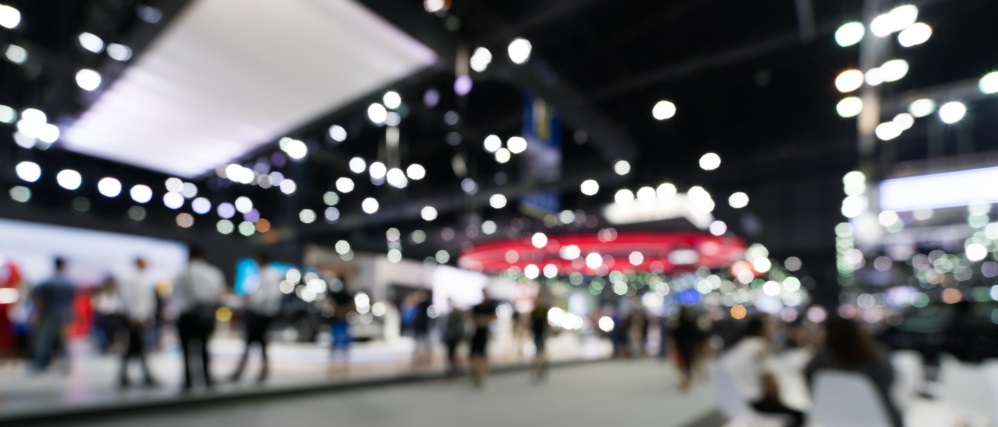 Istanbul is a city with many advantages in addition to being a city of great importance due to the diversity of activities and economic, tourism, and medical activities that take place in it. Istanbul's global importance comes from being a city that connects two important continents, which are Europe and Asia, in addition to being a developed city and having an enormous infrastructure that made it an important attraction for many foreign investors. Most of the people are very interested in promoting products and similar events that take place in Istanbul's fairs and Exhibitions and want to participate in these events. Lately, it has been noticed that exhibition centers are very crowded and people are showing great interest in exhibition centers. Often most people do not know where the exhibition centers are located in Istanbul, how many exhibition centers are in the city in which they are located, and how to go to these centers. In our article today, we will tell you about the most important exhibition centers in Istanbul and where these centers are located.
Istanbul Congress Center
Istanbul Congress Center is one of the biggest exhibition centers that you can find in Istanbul. A large number of exhibitions and important economic events are held in this exhibition at the local and global level. Istanbul Congress Center contains 8-storey with an area of ​​120 thousand square meters. This center attracted attention due to its central location in Istanbul. Istanbul Congress Center is also considered one of the exhibition centers in Istanbul that can fit a large number of visitors at the same time.
Istanbul Congress Center is located in Sisli district. You can easily reach the Istanbul Congress Center, which is located between Taksim and Nisantasi districts, by getting off from Taksim or Haciosman metro stations. You can easily reach Istanbul Congress Center by taking any bus that goes to Taksim.
LÜTFİ KIRDAR Congress Center
Lütfi Kırdar Congress Center is Another Important fair center that is located right next to Istanbul Congress Center. Lütfi Kırdar International Convention and Exhibition Center is a multi-purpose exhibition center that is located in the Sisli district. With its additional building called the "Rumeli Gallery Center", It hosts important exhibitions, galleries, concerts, fairs, and social and cultural activities. In the past, basketball matches like Fenerbahçe matches were played in the gymnasium section of this building. Although it is not as big as the Istanbul Congress, it is one of the important fair centers and lately, it shows great interest by many foreign investors.
TÜYAP Exhibition Center
TÜYAP Exhibition and Congress Center is an exhibition and conference center that was opened in 1996 in Istanbul. The center has 60,000 square meters of closed space, 60,000 square meters of open exhibition area and 14 halls suitable for exhibitions. TÜYAP Exhibition and Convention Center obtained the COVID-19 Safe Service Certificate from the Turkish Standards Institute on September 14, 2020.
TÜYAP Exhibition Center is one of the most famous exhibition centers in Istanbul. Many people, in addition to Turkish and foreign investors, show great interest in participating in the activities of this exhibition, because of its importance at the local and global levels.
TÜYAP Exhibition Center is located in Beylikduzu. In the past, the transportation that goes to TÜYAP Exhibition used to be very difficult, but with the Metrobus extension to Beylikduzu made the transportation very convenient. You can easily reach TÜYAP Exhibition Center by taking Metrobus 34BZ departing from Zincirlikuyu to Tüyap Exhibition Center.
CNR EXPO
CNR EXPO is the second most popular exhibition center in Istanbul after TÜYAP Exhibition Center. This exhibition was opened in 1985 and the center was expanded with the opening of the second hall in 1997, the third and fourth hall in 1998, and halls 5,6,7 and 8 in 2000. The area of ​​the exhibition center is 150,000 square meters and the open area of ​​the exhibition is 120,000 square meters. It has one indoor car park and two uncovered car parks, which can accommodate 7,500 cars. Many people show great interest in the various activities of this exhibition, and annually it attracts thousands of tourists who wish to invest in Turkish products of all kinds and types.
CNR EXPO is located in Yeşilköy in Bakırköy District. Transportation to CNR EXPO can be by metro. You can easily reach CNR EXPO when you take the metro that goes towards Ataturk Airport (Now the airport is closed but the area still called Ataturk Airport) and get off at DTM-Istanbul Expo Center station.