Start a business in Istanbul, Turkey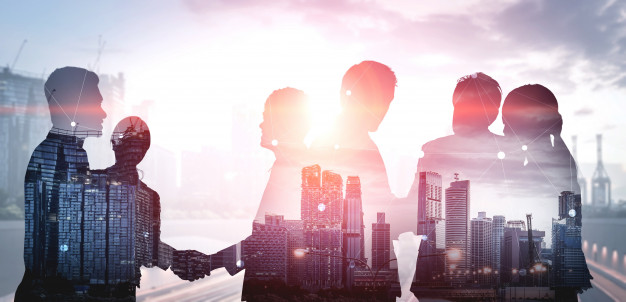 Turkey is a country that has tourism, commercial, and investment environment at the same time, Therefore, the attention of investors from different countries of the world turns to it, and the fingers of those looking for fruitful and profitable business projects. Through this article, we will list the best ways to start your project in Turkey in addition to the most successful projects that you can do in Turkey.

How to start a small business in Turkey?
The Turkish economy ranks 16th in the world, and it is currently the sixth largest in Europe and therefore, Turkey is a high-growth market for many investments and companies. Turkey's growth, its young and talented workforce, and its strategic location between Asia and Europe make it a very attractive destination for growth and investment.
Among the sectors that open the door wide for starting small enterprises in Turkey, we find the services sector, which represents about 65% of the Turkish GDP, while the agricultural sector represents about 26% of it. But the agricultural sector is still one of the largest job markets in Turkey. Tourism is also one of the main sources of revenue. Turkey is ranked sixth among the most popular tourist destinations globally, and banks and the construction sector are other major sources of revenue.
If you are an investor and are wondering how to start a project in Turkey, consider the following list, which includes the best-proposed projects in Turkey:
Building and construction
If a small investor asks you how to start a project in Turkey, Then advise him to invest in the field of construction and Building. Construction is one of the pivotal sectors in Turkey, and one of the main drivers of public and private investment in Turkey. There are indeed many construction companies in Turkey, but there are still many gaps in the environment and infrastructure, so there are great opportunities for investors to work in the construction sector. If you have a strong background in engineering or construction, you can easily start working in Turkey or set up a company that sells raw materials used in construction.
Turkish car industry
If you ask yourself how to start a business in Turkey, then you should do the car trade, as only 25% of the Turkish population owns a car, yet the consumer middle class has been growing in size since the year 2000, and thus a tremendous growth in the domestic use of cars is expected. Moreover, there is a huge shortage of suppliers in the auto parts sector to make a big profit if you can start selling cars or spare parts in Turkey.
Fast foods
If you are wondering how to start an easy business in Turkey, you should open a restaurant. Opening a restaurant in Istanbul is one of the most profitable projects because with the increase in the number of women working full time, the demand for processed and packaged meals, frozen foods, and snacks is constantly increasing. The foodstuff industry in Turkey has achieved steady growth in recent years.
Textile industry
The textile industry is a successful industrial project in Turkey, accounting for 10.8% of GDP. Turkey is known as one of the largest textile producers, and it welcomes investors at any time. The textile industry in Turkey is one of the leading sectors in terms of investment, employment, manufacturing, and comprehensive economic indicators, and there is a great demand for textile products in Turkey.
Electronic and home appliances
The electronics and home appliances industry in Turkey is an industry that is increasingly expanding in Europe and Asia, where brands such as Beko and Vestel have proven to be strong competitors to the world's leading electronic brands.
How to open a project in Turkey?
You have to go to the Turkish Chamber of Commerce as it has offices all over Turkey in all major cities and most other cities. After filling out your trade papers and officially certifying them, contact them within 15 days to organize registration in the Trade Register.
You must submit a company registration application form, a written application for registration, proof that you are a founding member, a letter of commitment to an obligation by Article 29 of the commercial register regulations, along with a receipt for the necessary amount.
You can also view some other useful articles related to investing in Istanbul and investing in the real estate sector in Turkey from here and here.