Population of Istanbul
Population Of Istanbul
ISTANBUL 15.519.267
The population of Istanbul increased by 451,543 compared to the previous year.
"The population of Istanbul is 15,519,267 as of 2019. This population consists of 7,790,256 males (50.2%) and 7,729,011 females(49.8%)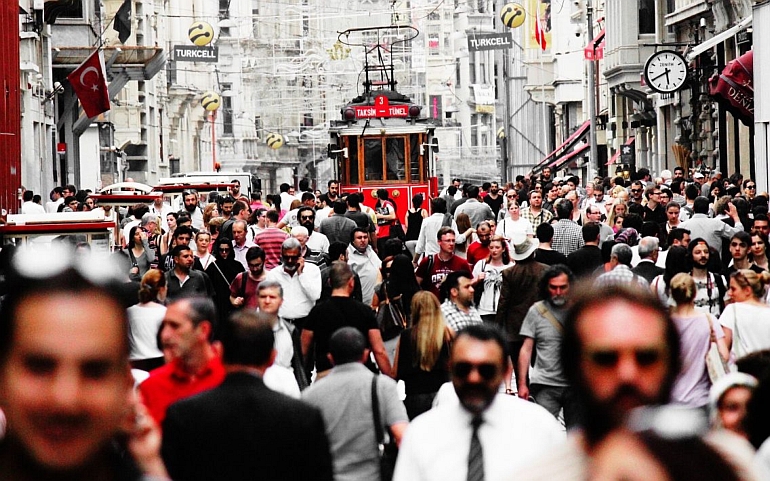 Population Of Istanbul 2020
The population of Istanbul 2020 is 15,713,258, according to estimated data. This population data is estimated based on the rates of population growth in the former years. The official population information for Istanbul 2020 will be announced in early 2021.


Population Of Istanbul By Year



Population Of Istanbul By Districts, 2019




Distribution of Istanbul Population by Age Groups




Incoming - Outgoing-Migration
About Istanbul

2010 European Capital of Culture, history stretching back 300 thousand years, by the Marmara Sea, a half Located on the island of the Bosphorus and the Golden Horn, Roman, Byzantine, Latin and has capital of the Ottoman Turks, Turkey's most populous city, Istanbul, and the Throughout history, it has preserved its "capital" feature in many areas today. The contribution of the city to the country budget is 40%. Istanbul University (1453 establishments, 1933 Republican era), which is located in the city where religious and ethnic minorities are concentrated, is the first university of the country. In order to discover the city, which has not lost its vitality with its museums, palaces, pavilions, aqueducts and festivals in the best way, you should take a Bosphorus tour, take a look at the event calendar, see İstiklal, the heart of the city, and discover the amazing atmosphere of the Grand Bazaar.
Place to Visit:
Dolmabahçe Palace, Topkapı Palace, Beylerbeyi Palace, Grand Bazaar, Spice Bazaar, Hagia Sophia, Sultanahmet, Basilica Cistern, Taksim Square, Istiklal Street, Balat, Anatolian and Rumeli Fortresses, Islands.
What to Buy?
Souvenirs from the Grand Bazaar, Turkish carpets, handicrafts, spices from the Spice Bazaar, dessert, confectionery.