Must-Do Things in Istanbul
This article will introduce you to some of the most important things that you can do and enjoy when you visit Istanbul.
We have talked in previous articles about some of the most important things you can do and the places you should visit when visiting Istanbul, such as visiting the Blue Mosque and the Grand Bazaar, read more...
But in this article, we will talk about some of the other most entertaining activities that you can do in order to change from the traditional and usual activities in Istanbul.
Take a tour at Istiklal Street
Istanbul's to-do list includes Istiklal Street, which is the most popular street in the city with around three million people passing by every day.
The hustle and bustle can be overwhelming at times but it is an unforgettable experience for those who love the hustle and bustle of the city. Where the old blends with the new, fast food restaurants are crowded side by side with the old buildings.
The street has many attractions and exploring them is one of the best things to do in Istanbul especially in April as the weather is warm but not hot.
Top attractions on Istiklal Street: Saray Muhallebicisi, Galata Mevlevihanesi, Ancient Tramway, SALT Beyoğlu, Flower Passage and Hazzo Pulo Pasaji and others.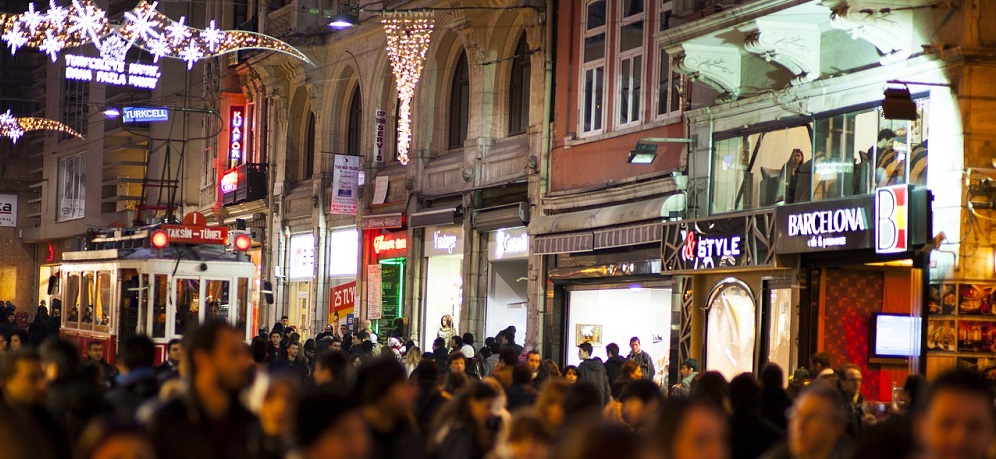 A cruise in the Bosphorus
The Bosphorus is an important strait in Turkey and one of the most important waterways in the world.
Sailing the waterway is a great experience as you can see large parts of Istanbul. In fact, the Bosphorus cruise is one of the most important activities to do in Istanbul. Even better, you don't necessarily need a lot of money to do this; you can take a ride on the public water ferry and enjoy the sightseeing of the city.
If you want to indulge yourself more, there are special cruises that can be obtained. Book a Bosphorus cruise now!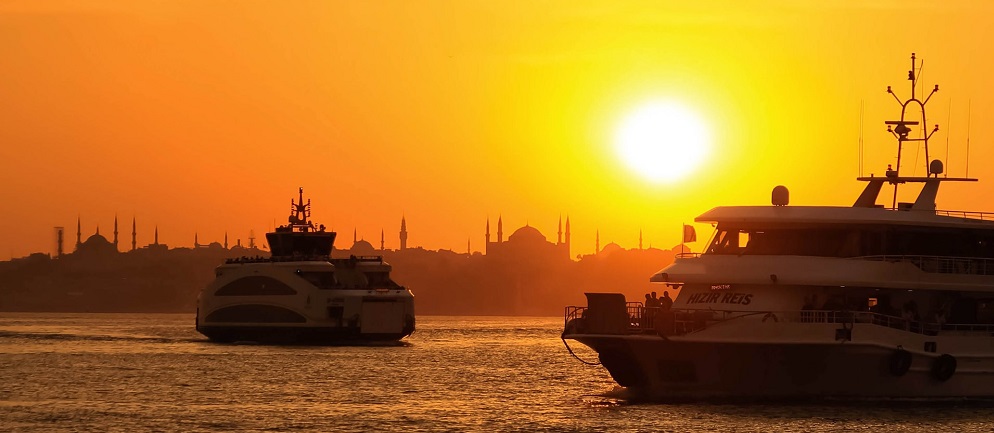 Relax in the Turkish Hamam bath
One of the most relaxing things to do in Istanbul is to get a bath at a Turkish Hamam. The famous Turkish bathhouses were a famous landmark during the Ottoman rule and are still visited by locals and tourists. Turkish bath services include scrubs and massages with soap and afterward, you can benefit from the sauna and pool, or choose just scrub and massage.
Best Hamams in Istanbul: Mihrimah Sultan Hamamı, Ağa Hamamı, Kılıç Ali Paşa Hamamı, Cemberlitas Hamami, Ayasofya Hürrem Sultan Hamamı. Book a Hammam Tour now!
Attending the Sufi Dervish Show
Is there a better place than Turkey to see the Sufi dervishes? It is one of the most important things to do in Istanbul whether it is your first time here or your tenth! Head to the Galata Mevlevi Museum to see this devotional atmosphere. Book a Dervish Show Tour now!
Walk around the hipster area, Karakoy
Istanbul is divided into several different regions. Old city, commercial, tourist, and hipster. Here in Karakoy, you can find great cafes, eco-friendly stores, and repackaged furniture stores. You can decide which area to visit based on what to do in Istanbul, as is available for each region.
You'll find loads of graffiti across the streets. Wander the street umbrellas. This is definitely one of the top tourist attractions in Istanbul.
Spoil yourself with kebabs and Turkish food
Istanbul menus include a wide range of Turkish cuisine in a variety of famous, distinct, and luxurious restaurants in Istanbul. Traditional Turkish cuisine is really worth sipping. Visitors can choose from a wide range of Turkish kebabs, appetizers, and dishes based on a variety of meat varieties. There is no need to talk about baklava and Turkish sweets, as their fame has gone beyond Turkey's borders. Check out the best restaurants in Istanbul!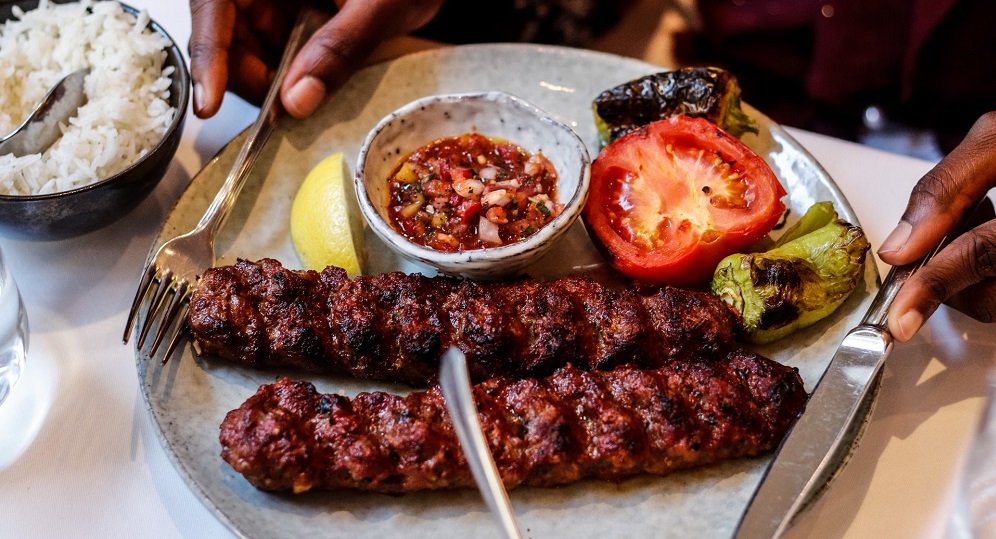 Enjoy the nightlife in Istanbul!
Istanbul is a modern city that pulses with life at night and you cannot miss its activities at all. Bars, jazz clubs, and nightclubs remain open until the early hours of the morning, so if you crave a local flavor of music, you can head to clubs that host Turkish-style rock bands or traditional Fasil music. As well as the quiet night music and the charming atmosphere, while enjoying delicious Turkish and international cuisine is a must.
Best Istanbul Nightlife Places: 360 Istanbul, Leb-i Derya Istanbul, Tarihi Cumhuriyet Meyhanesi, Nardis Jazz Club, Balkon Restaurant & Bar.
Look for hidden treasures at Feriköy antique market
Feriköy Antiques and Antiques Market takes place inside the wide covered market on Bomonti Street every Sunday and is a great place to search for antiques. In the early hours of Sunday, antique dealers replaced vegetable vendors' tables and set up stalls selling all kinds of antiques, handicrafts, gramophone records, old books, magazines, original movie posters, and treasures waiting to be found. Try some of the fresh gözleme made by the elderly ladies near the entrance.
Try Kumpir at Ortaköy
Kumpir is a popular food in Istanbul and a great way to fill up on cheap boiled potatoes. There is no better place than Ortaköy to taste baked potatoes the size of a human head, as you will find a bar of kumpir stalls which are very popular among tourists and locals alike.
Don't Miss: Head to the nearby Ortaköy Mosque for photos mixed with history and enjoy the sea view while eating kumpir.