Enjoy Autumn & Nature, 8 locations in Istanbul
8 locations in Istanbul and its surroundings special to those who want to enjoy Autumn In Serenity
Istanbul, arguably one of the most beautiful cities in the world, takes on another beauty not only in summer but in every season. Of course, autumn is the beginning of the months in which she wears her unique beauty. The charming and romantic atmosphere of autumn is best experienced in Istanbul and in places around Istanbul that are intertwined with nature! So where should those who want to enjoy autumn in peace spend time in and around Istanbul? Here are those fascinating locations where you can feel the fall to your bones!
1. Polonezköy
We are sure that many people will think of Polonezköy first when it is said where the autumn is most beautiful in Istanbul. Polonezköy is one of the rare places in Istanbul where forest is protected. You can also choose Polonezköy, which has forest views and a lush ambience, to spend a peaceful day.
Of course, it is worth noting that the weekends are a bit busy despite everything. However, for a pleasant and peaceful day, this beautiful location can be preferred especially in the autumn months.
2. Agva
Agva, a fishing town on both sides of the river, is a haunt for those who are bored with Istanbul's crowds and want to have a little peace holiday. The fact that it is an hour away from Istanbul is of course one of the features that makes this place attractive.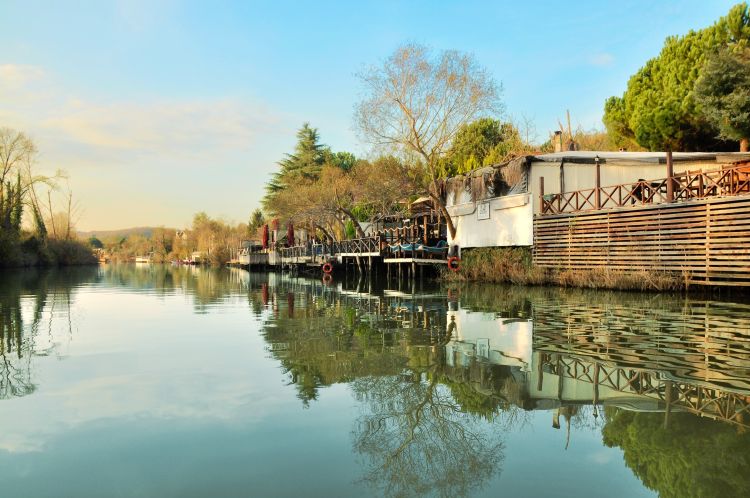 This region, intertwined with nature, takes on another beauty in the fall. Therefore, if you are a fan of the fascinating landscapes of autumn, we recommend that you visit Agva at the first opportunity.
3. Sile
Just like Agva, we are facing another nature route very close to Istanbul. Although the coast of Chile is generally preferred for the sea in summer, it is actually quite pleasant in autumn.
The fresh air and fishing boats that turn into small restaurants can be ideal for those who want to spend a peaceful and quiet day. In addition, a nature walk around Saklıgöl can make you forget all the chaos of the city.
4. Maşukiye
Located in Sapanca, which is one of the surrounding cities of Istanbul, Maşukiye is among the regions with the widest variety of trees and plants in our country. Masukiye is especially famous for its walking routes, breakfast places and trout options in the heart of nature.
If you wish, you can experience the transition of nature to sleep here in the autumn in a wonderful way!
5. Düzce
Düzce, a route known for its proximity to Istanbul, can be quite ideal for those who want to spend time in nature to enjoy autumn in peace. With its highlands and magnificent nature, there are many activities that can be done in Düzce. If you want to spend a day away from the chaos of the city and intertwined with nature, we recommend that you take a weekend to Düzce.
6. Price Islands
One of the most visited locations in Istanbul is undoubtedly the Prince Islands. The islands suffer an influx of visitors from the city and out of the city in every month of the year, especially in the summer season. In order to taste the peaceful atmosphere of the islands, which you can't quite enjoy in the summer because of the crowds, you must visit in the autumn.
Because whichever one of the islands you go to in autumn will welcome you in a peaceful atmosphere. If you want to be in Istanbul and feel far from the city, any one of the Prince Islands can meet your expectations.
7. Riva
Riva, which is extremely close to kavacık, is a great place for weekend getaways. This special location, which you can fill with the sea, sand and sun trio in summer, is peaceful in autumn. In the autumn, you can take pleasant nature walks in Riva and go for appetizers and fish.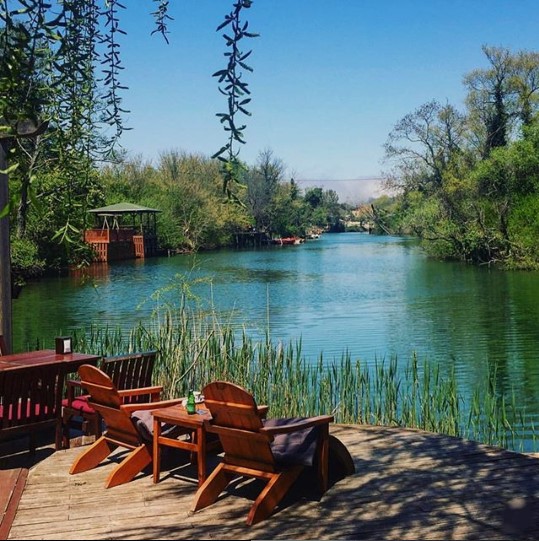 8. Yedigöller
Bolu Yedigöller is almost an autumn phenomenon. With its unique nature, you can spend a very pleasant weekend in Bolu, which offers spectacular views, especially in autumn. You can take nature walks, spend time alone with the person you love, taste delicious food and enjoy nature.