Discover Beşiktaş With it's Unique Spots!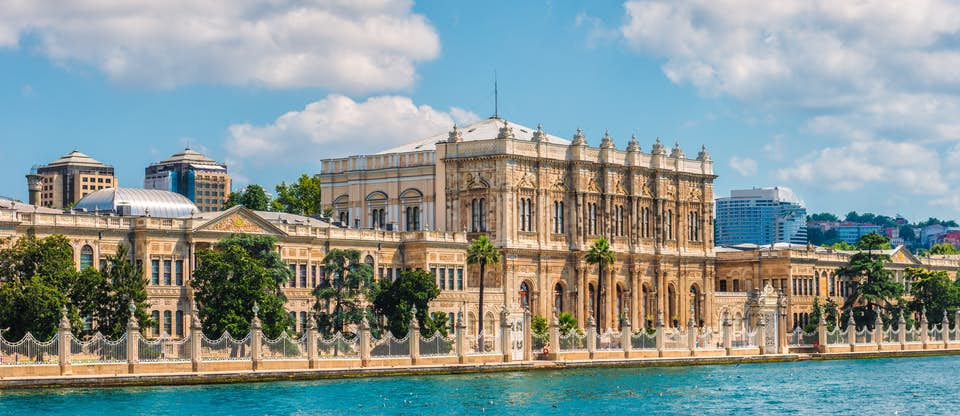 Beşiktaş is one of the famous districts in Istanbul. Besiktas which means in English "Cradle of civilization" is a district teeming with life, and makes you feel and live the spirit of Istanbul due to its many attractions and various activities. It is located in the European side of Istanbul at the entrance of the Bosphorus, you can find in it the cozy neighborhood life, modern nightlife, students from all around the world, culture, and art, historical attractions, shopping centers, fish markets, Bazaars, fancy restaurants, street food, and ferry docks. This district has a very famous and one of the oldest soccer clubs in Istanbul, which is also called Besiktas FC.
Besiktas is by far the most important and cultural area of Istanbul, but it is also the most valuable and most popular region of the Bosphorus. It has many famous neighborhoods such as the Bebek, Ortaköy, Arnavutköy, and Kuruçeşme. Besiktas is a region that offers the best view of Istanbul's urban existence, and one of the major transportation centers in the city. It also has amazing historical heritage and culture that dates back to the Ottomans era such as Dolmabahçe, Çırağan Palace Kempinski, and Yıldız Palace.
It is one of the most popular and valuable districts located at the entrance of the Bosphorus. Here you'll find a quick guide to exploring Besiktas with top things to do and see. 
What To Do In Besiktas? 
One of the best things to do in Beşiktaş is to walk around the center of Besiktas which are Beşiktaş Square and Beşiktaş Market and Business zone, observe the crowd, have a break, and drink tea or coffee at one of the numerous cafes near the Bosphorus. The center of Beşiktaş is full of fantastic cafes and restaurants with stunning views of the Bosphorus.
After walking in the center of Beşiktaş and having a traditional Turkish coffee in one of its amazing cafés, you can then walk through Kabataş and have a look over the Turkish modern and old buildings, and then visit the Grand National Assembly of Turkey National Palaces Museum of Palace Collections and Istanbul Painting and Sculpture Museum and then head to the Dolmabahçe Palace. After that, you can see and visit the Çırağan Palace Kempinski in Ortakoy.
In addition, you will also visit and see several other popular historical sites such as the Yıldız Palace and Yıldız Park situated at the upper sections of Barbaros Boulevard.
What Are The Important Historical Attractions In Besiktas?
 As a summary of the most important areas and places you should see and visit in Beşiktaş, we will write these places in the form of a list as shown below:
Beşiktaş Square and Beşiktaş Çarşı (Market Zone)
This area is full of restaurants, cafes, and bars you can have a great day and nighttime there. In the Çarşı area, you can find so many shops and places such as bookstores, designer shops, fish markets, grocery stores, restaurants, cafes, bars, pubs, taverns, and more.
Beşiktaş İskelesi (Besiktas Ferry Pier)
This historical architectural structure is something you should not miss seeing; it is both attractive and impressive so walk through it and enjoy the view of the Bosphorus from there.
Deniz Müzesi (Maritime Museum)
The Naval Museum, situated in Besiktas, is a wonderful museum and contains a selection of more than 20,000 items relating to Turkish maritime history.
Dolmabahçe Palace Museum
Dolmabahce Palace, built by the Ottoman Sultan Abdulmecid in 1853, is one of the most popular sights in Istanbul. The building, located on the banks of the Bosphorus, has a spectacular appearance of white marbles and a simple architecture of the European Baroque theme with oriental touches. The interior of the palace is painted in a way that represents the epoch's grandeur.
Yıldız Palace and Park
Yıldız Palace (Yıldız Sarayı) is a majestic building situated on the hillside overlooking the Bosphorus between Beşiktaş and Ortaköy and covers an area of 500,000 m2. In its 19th century gardens stands several lovely pavilions, kiosks, and villas which are set in beautiful parks and gardens.
Çırağan Palace Kempinski
Ciragan Palace, situated between Besiktas and Ortakoy, is a popular one and, with its particular specialty that attracts people's interest. The palace was finished during Sultan Abdulaziz's period in 1974. The Ciragan Palace operates as a luxurious hotel today and holds different activities.
Ihlamur Kasrı (Ihlamur Pavilion)
Located in the valley of Ihlamur, between the neighborhoods of Yildiz and Nisantasi, behind the back hills of Besiktas, the Pavilion of Ihlamur is one of Istanbul's most stunning pavilions with a magnificent structure. This palace has been used by Sultan Ahmad III as a personal garden.
Besiktas has a lot to offer you when you visit it, you will be amazed by its historical attractions and its amazing restaurants, cafes, and bars. you can explore other great historical sites in Istanbul by visiting our History Blog!