Short Stay - All Over Istanbul in 48 Hours
Can You Travel All Over Istanbul in 48 Hours?

It is so beautiful and attractive that it is impossible to resist... Of course we are talking about Istanbul, which has lost nothing of its popularity for centuries. You may never have been to this beautiful city, so be it. That doesn't mean you'll never come. How can you visit Istanbul in 48 hours, which is at the top of the "absolutely must-explore cities list", we wrote for you!

 A little getaway weekend in Istanbul is good for everyone.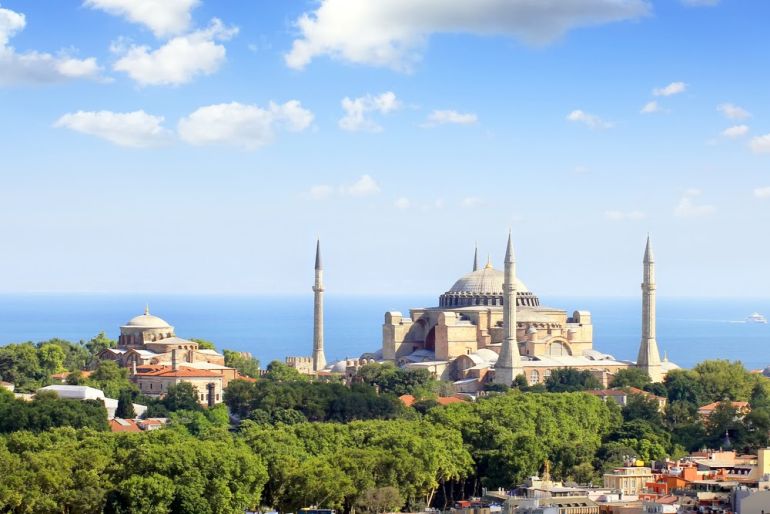 You woke up the morning you were going to start exploring Istanbul; good morning. It will be a long day when you will feel a sweet fatigue but it is worth it for Istanbul. Have a nice breakfast at your accommodation, store energy. Then head to Sultanahmet, which will present the history of Istanbul to you. The first place to stop here is Topkapi Palace. Take a good look at the palace where the Ottoman Empire lived the longest. Here you will have a chance to see the personal belongings of Sultans, and their historical documents. A visit to Topkapı Palace of about 2 hours will be enough for this compressed Istanbul tour. After leaving Topkapi Palace, Hagia Sophia and 6. visit the Basilica Cistern, a Byzantine monument built in the century.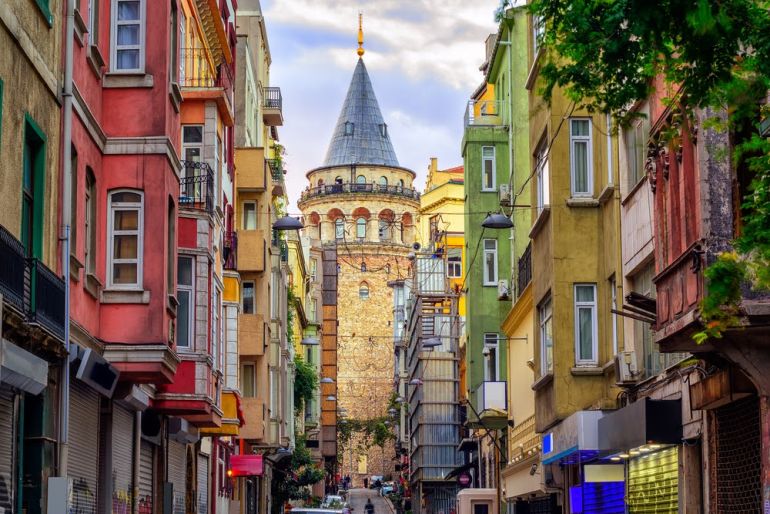 It's noon and your are get hungry. Take the tram from Sultanahmet to Eminönü and taste the famous fish bread with pickle water on the beach. Get some rest, because then your new destination will be Karaköy. You can go to Karaköy by tram or go on foot. Turkey's first, the world's second metro is waiting for you here. Take the Karaköy tunnel and take a little trip to Taksim. When you get off the subway, your first stop is Galata Tower, and you fall in love again by watching Istanbul in a panoramic way. After your Galata Tower adventure, walk down Istiklal Street and watch the street artists. I guarantee you'll have a good time!
Great options for dinner at Istiklal street and Karaköy. For this reason, you can decide where do you want to eat. If you wish, you can go down to Karaköy again and have dinner in one of the historical restaurants of Istiklal street, Modern cafes in Istiklal have international cuisine and special stops such as Varka Antakya delicacies. When he lands in Karaköy,he'll smell fish. Fish is a good option for having quick dinner, but if you want to sit down, Akın's Place is enormous for dinner.

Continue Exploring Istanbul!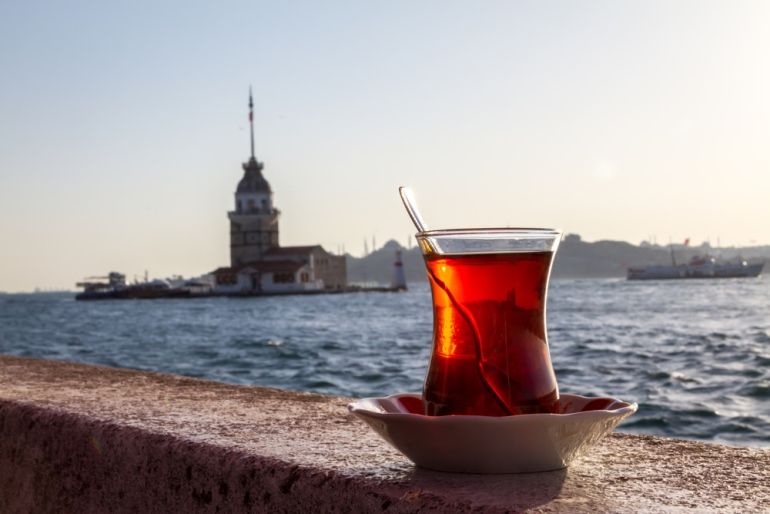 On your second and final day in Istanbul, you will see many beautiful places. Today, you will visit the Anatolian side of Istanbul. The priority address is of course Üsküdar, which has songs written in its name and which contains many historical monuments within its borders. If you haven't had breakfast, you can have breakfast with Turkish bagels and tea and a view of the maiden's Tower. After Üsküdar, you have two choices. You can also spend the rest of the day in Kadıköy, just inside the city life, and you can go to the islands for a quiet and colourful stroll. Let's start with the islands. We recommend Büyükada:
After a steamboat journey that takes about 1 hour, you are in Büyükada. Rent a bike and get yourself ready to go to Aya Yorgi Church. You'll have to get off the bike and start climbing halfway down the road, but make sure it's worth the trouble on the way up. After you get to the top, enjoy the view and sit down and have a nice meal. When you feel ready, you can go down the hill and continue exploring the island on a bike ride. Take the ferry back, but don't forget to photograph Istanbul during the journey. You can even buy a Turkish bagel and feed the Seagulls before you get on the ferry.
If you prefer Kadıköy instead of the islands, after getting off the ferry, better get lost into the bazaar. Here you will see a very different, very colorful and vibrant face of Istanbul. Start by going all the way to Güneşlibahçe Street, where there is a fish market.
Then turn your way to fashion. You'll see a lot of little cafes here as you walk down Fashion Street. The exception is the flavors are very small but the flavors are a very big option. You can take a short break here. Then keep walking to the beach. You'll see people sitting under trees, chatting, making music, reading books. You can spend at least 1-2 hours here. There are many, many options for dinner in Kadıköy. Beppe Pizza at Moda is not only one of the best pizzas in the world. Inside the bazaar, Ekspress Inegöl Köfte is a complete Kadıköy classic.
Sign up for Short Stay - All Over Istanbul in 48 Hours news
By Iamistanbul
3 Likes