Schools and Education
International Schools and education in Turkey

Foreign students who plan to live in Turkey get a comfortable and wide-ranging education in international schools. Because the curriculum of international schools all over the world is the same, the learning process of the students is easy and smoothly progressing. English, as well as other languages taught in international schools, provide many advantages for students to achieve greater goals in their careers.

International schools in Turkey provide higher quality education in smaller classes compared to standard classes. These schools maintain the highest level of student motivation through extracurricular activities and ensure that students receive a quality education.
International accreditations are very important when choosing a school. Two of the international accreditations are widely used in Turkey.

1. International Licensing Accreditation
International undergraduate accreditation is built on a specific model of educational instruction. Objectives of the program:

* Encouraging children to think independently,
* Be responsible for their own education,
* Learn second language for greater cultural awareness,
* Obtaining certificates for access to the best schools in the world.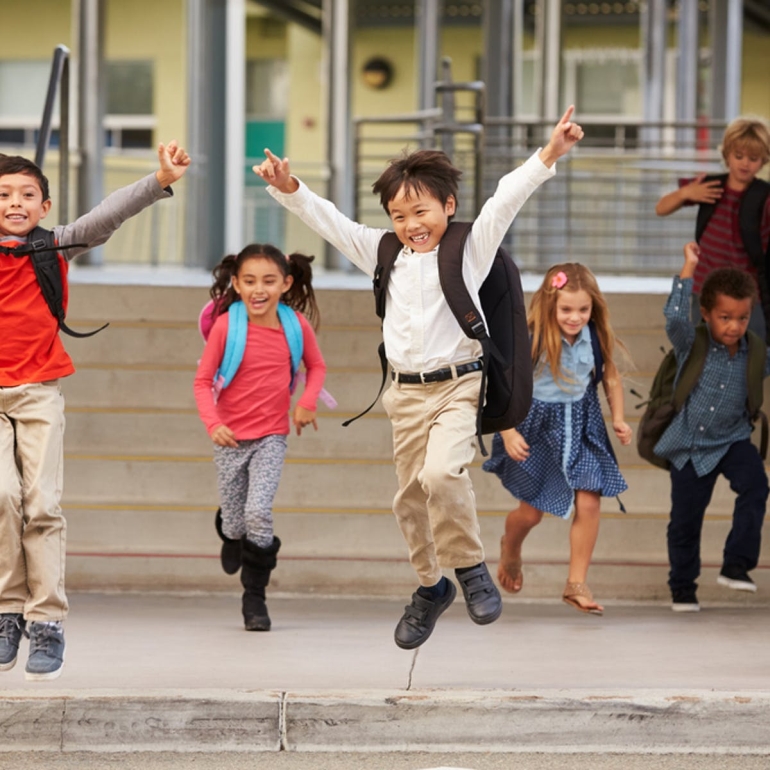 This accreditation is built on emotional, social and academic characteristics. Accreditation, which allows individual thoughts as well as their own cultural identity to be explored and shaped, consists of 4 programs.

* Children ages 3-12: Early Years Program
* Students aged 11-16: Middle Years Program
* Students aged 16-19: Diploma and related career programme
There are currently 67 international undergraduate accreditation schools in Turkey. English German Turkish and other languages are provided by these schools.
Schools can be found at this link.

2. Association of international schools (CIS))
The Association of non-profit International Schools is the largest association for international schools connected to primary and Secondary Education. The aim of the union is to provide students with the ability to become world citizens through intercultural understanding.
The Association of International Schools encourages research, discussion and personal action of local and world issues, as well as respect for diversity among communities.
The Association of International Schools is an accreditation that promotes the learning of other languages and advocates the pursuit of sustainable lifestyles. Today, they have 733 schools worldwide, providing an easier transition for students from global itinerant families.
Of these schools, 15 are located in Istanbul, 1 in Ankara, 5 in Izmir and 3 in Adana, and a total of 27 are located in Turkey. More school information can be found at this link.
Best International Schools In Turkey
International Schools In Istanbul
1.Safir College, Bağcılar
Safir College is an international school most favored by Arab citizens. It offers an international program based on American standards. Arabic and English languages are taught in Islamic subjects at the school. Turkish Arabic English and Turkish are also teaching in 3 languages. There is easy access to the school from Bahçeşehir and Büyükçekmece via Jul motorway.
2.Kazanım Schools, Bağcılar
Kazanım (Alfayez) International School in English was established in July 2015, and is a member of the University of California.C. It is the first Arab school officially recognized by the Ministry of Education. Attainment schools have more than 24 nationalities. The language of instruction is English and Arabic. Attainment schools is an international school most favoured by Arab citizens.
3. Istanbul International School, Büyükçekmece
Istanbul International School is one of the most important international schools in Istanbul. The school provides education only to foreign students and the language of instruction is English. The Istanbul International School has two campuses; the Hisar campus in Rumeli Fortress, close to the Bosphorus, offers education to students aged 3-9, and the Marmara campus overlooking Büyükçekmece Lake offers education to students aged 3-18.
4.Alkev Private Schools, Büyükçekmece
Alkev private schools (German High School Culture and Education Foundation) is a German school founded in 1996 in Büyükçekmece. Besides German English is the main language, it also provides education in English.
5. MEF private schools, Bahçeşehir
MEF private schools, 12 before school. it is a school that provides education up to grade. The MEF has students from more than 57 nationalities. At the same time, there are 74 faculty members from 17 different nationalities. The Central School of MEF is located in Ortaköy. Built on a 40-acre plot, the campus has many multi-purpose social facilities. French and Spanish education is also provided. It has multiple campuses in Bahçeşehir and Beşiktaş.
6.Manara Canadian Academy, Bahçeşehir
The Manara Canadian Academy is an official branch of the Olive Grove School in Manara, Canada. English and Arabic, as well as their mother tongue, provide a good and safe environment for students to learn and speak. Both Libya and Canada have an appropriate educational system according to the accredited curriculum. Manara Kanara Academy is located in Bahçeşehir.
7.Tarabya English Schools, Sariyer
Tarabya English Schools is the leading institution in Turkey that combines the national curriculum with the national curriculum in English. All courses except Turkish language and literature are taught in English. At the school, classes are set to have a maximum of 15 people. Tarabya English Schools has 4 campuses: Tarabya campus, Yeniköy campus, Çengelköy campus and Etiler Language School campus.
8.International English Schools, Sariyer
International British schools are one of Turkey's most respected and leading private education centers. English Sariyer's campuses in Zekeriyaköy offer a modified English curriculum. German Spanish French is also the main source of education in German, Spanish, French, German, Spanish and French.
9. Sainte-Pulchérie French High School, Beyoğlu
The Sainte Pulchérie French high school is located in Beyoğlu, close to Taksim Street and the French Cultural Centre. The educational staff consists of 50 teachers, 63% of whom speak French, 40% of whom are French. French Turkish English education gives students the chance to continue their education both abroad and at the university they wish.
10.Pushkin Russian School, Sultangazi
The International Pushkin Russian school is located in Sultangazi district. The main purpose of the school is the preservation of the heritage of Russian language and literature, Russian history, culture, music, other areas of knowledge and art, with children living abroad and speaking Russian. Russian Turkish English and Russian are taught at the Pushkin Russian school.
11. Notre-Dame de Sion French High School, Sisli
The French high school of Notre-Dame de Sion, founded in 1856, is located in Harbiye, Sisli. The accepted curriculum is implemented in French high schools. The language of instruction is Turkish and French. English is given as the second foreign language.
12.Istanbul International School, Üsküdar
Istanbul International School is located in Çamlıca district, an area surrounded by greenery on the Asian side. The school, whose language of education is English, has students of more than 40 nationalities.