Why Should I Invest Real Estate In Istanbul?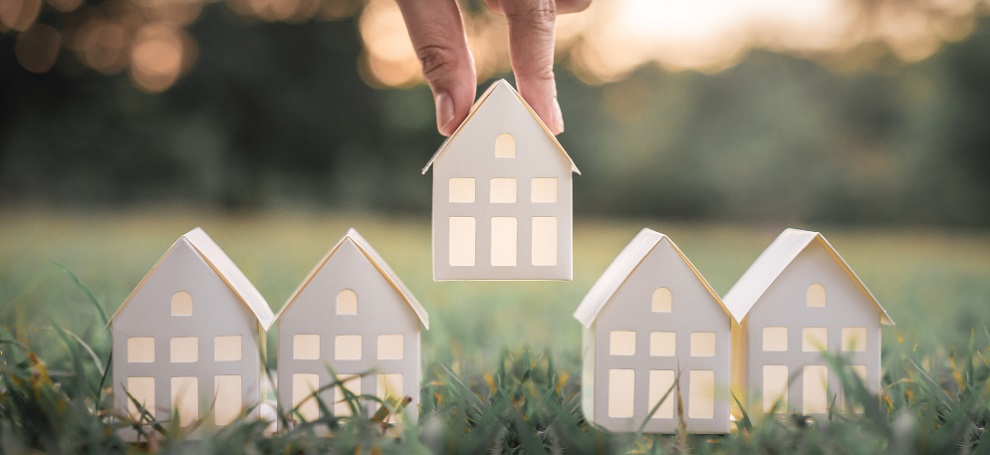 Recently, with the financial crisis that keeps happening every now and then, the idea of protecting capital with safe and profitable investment opportunities is coming to everyone's mind. One of the most important investments that come to everyone's mind and perhaps the most secure one is investing in the real estate market. When looking for the best countries to invest in, in the field of real estate development, Istanbul in particular and Turkey in general is one of the first results that will appear in front of you. Turkey is a country that has local and global influence and is an important member of the G20 group, as it is characterized by multiple economic factors and an important geopolitical position that makes it one of the best countries to invest in, especially real estate investment, whether in the current period or perhaps for many years to come. Last year alone, more than fifty thousand foreigners bought real estate in Turkey, most of them were in Istanbul, which has a very great economic importance at the local and global level. But despite all this, many foreigners who want to invest in the real estate field ask themselves this question: Why should I invest in real estate in Istanbul?
As an answer to this question, we will give you eight reasons to make you convinced that real estate investment in Istanbul is a feasible and successful investment.
Capital protection
If you follow the history of the currencies of the most important countries that encourage real estate investment, you will find that real estate investment has protected capital from its depreciation against currencies and major precious metals such as the dollar and gold. Real estate investment in Istanbul is very encouraging due to the protection of the capital, and that is because property prices always change with the change in the value of the Turkish lira, and if there is any decrease in the prices of the local currency, the value of the property rises logically to ensure compensation for any decrease in the price of your property. Also, the Ministry of Economy and the Turkish Central Bank are two major players in securing stability and balance in real estate and products against the Turkish lira.
Cheaper than most west European countries
Most of those wishing to invest in real estate outside their countries narrow their options to some of the most important countries that have tourist characteristics, such as Turkey, Spain and France. Most of these people end up investing in Turkey, as it offers multiple real estate investing options at low prices, compared to Western Europe, England, and America. Also, Turkey is a fairly cheap country to live in, which makes the idea of buying a property in it with the aim of investing and spending holidays in it is very popular among many foreign investors.
Cost of Living in Turkey
When comparing the cost of living in Turkey with some of the most important western European countries, England and America, you will find that Turkey is definitely the best among all the options, as it offers the best and highest quality services at very reasonable prices. When you buy a property in Istanbul you will be surprised at the prices of cheap home services such as water, electricity, and gas, and you will find that the tax rate on the property is very low and acceptable compared to the investment returns you will earn if you decide to rent the house or even sell it in the future.
Citizenship by Investment Scheme
Given the importance of Turkey and its influential role internationally, many foreign investors aspire to obtain Turkish citizenship to enjoy the benefits of ordinary citizens in terms of residency and benefit from services and investment without restrictions or conditions. Based on these data, the Turkish government has opened the door to obtaining citizenship by investing in real estate in Turkey, all you have to do is invest the value of 250,000 US dollars in the property and keep it for a period of three years, and you will obtain Turkish citizenship immediately after. Also, the procedures are very simple and easy. In the past year alone, nearly 9,000 people obtained Turkish citizenship through real estate investment.
Modern Property Architecture
The real estate in Turkey and Istanbul, in particular, is characterized by being beautiful, new, and modern, and that is because the Ministry of housing in Turkey urges real estate developers to apply modern, environmentally friendly, and economically efficient architectural styles in general. In Turkey, you will find many real estate investment options that provide architectural beauty and thoughtful green spaces in addition to being economically efficient and with an acceptable profit return.
Easy and Safe Buying Process
When you consider investing in real estate, you will consider all aspects and the long and complex legal procedures that may be associated with this step. But fortunately, Turkey, in particular, is considered one of the easiest countries in the field of real estate ownership, because the procedures for owning real estate in it are simple and easy and do not require the presence of a lawyer, but of course, you must be familiar with the Turkish language or perhaps have the help of a translator to translate all the legal documents needed to complete this procedure. The idea of hiring a lawyer, in general, is not a bad move, although it is generally not required. The procedure generally takes three to six weeks to buy property in Turkey.
And now, after reading this article are you still hesitant to invest in real estate in Turkey?