Use Transportation Wisely in Istanbul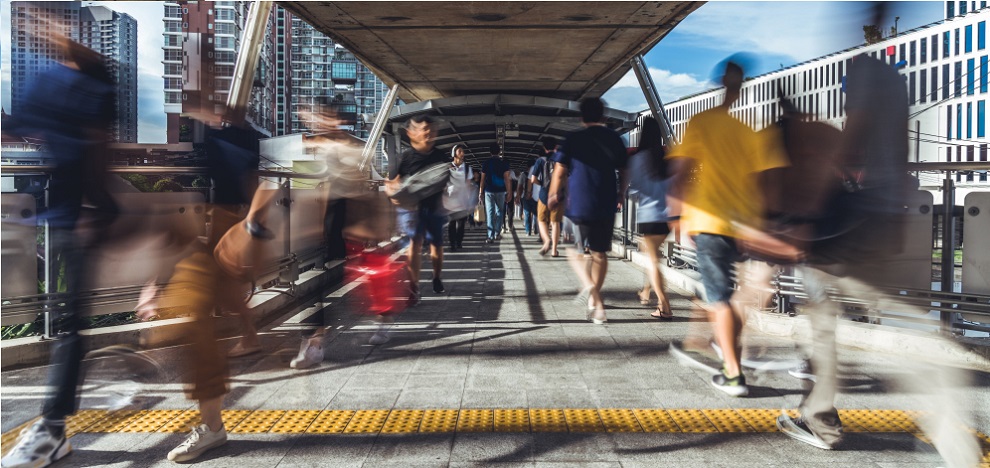 Public transportation in Istanbul has developed significantly during the last ten years, and this matter has greatly affected the quality of service and transportation comfort in Istanbul. Istanbul, like any advanced European city, has a network of multiple mass transport modes, from regular buses to metro and tram networks that cover 95% of Istanbul and mini-buses, which are called Minibüs or Dolmush (Dolmuş), in addition to the presence of a large number of taxis, some of them belonging to the municipality of Istanbul and some of them is being run by private companies. Certainly, using a taxi is the most comfortable option, but the cost is sometimes a bit high compared to the prices of public transport.  Today, our topic is about how public transport works in istanbul, and in this article, we will present a simple preview of the benefits and advantages of using public transport in Istanbul. 
What Is The Best Way To Use Public Transportation In Istanbul?
The answer to this question is simple, definitely, public transportation is the right choice!
In the event that you do not have any problems or disabilities that prevent you from moving freely, then you do not have any excuses for not using public transportation in Istanbul. Bearing in mind that public transportation in Istanbul is highly prepared in order to serve people with special needs, and a large number of these people use public transport services to travel on their own without any assistance even! Also, all the tunnel transmission networks are equipped with escalators and elevators that serve all groups of people and tourists alike.
The most important advantages of using public transport in Istanbul can be summarized as follows:
Advantages Of Public Transportation In Istanbul
• Reasonable prices: Many people wonder and ask frequently the following question: How much is public transport in Istanbul? well If you use public transport personally, then you will find that the price of one ticket per person for most kinds of transport ranges from 2 TL to 5 TL according to the kind of transportation and the length of the travel distance, as well as when using Istanbulkart public transport payment card It will offer you many advantages and discounts in terms of transportation by public transport (Read our article to learn more about Istanbulkart)
• Time Saving: Certainly, the length of time to travel between any two points in any crowded city in the world will be stressful and cumbersome and take a lot of time, but in Istanbul, the road engineering committees are constantly working to find the best solutions in terms of reducing the time period for travel, in order to gain more free time in your day and do things that are useful for you. In Istanbul, you will find that public transportation buses have their own lanes, which help them to move quickly and not to fall within the endless traffic jams. Also, the use of the metro and tramway ensures a very high speed of movement in the city and covers the most important transportation points in this city.
• Flexibility: Of course, public transportation in Istanbul has specific working hours that start at 6 am and close at 12 at night, and some work until 2 am, so you can consider that your movement is not restricted in this city and you can use public transport in most periods of the ordinary day.
• Advanced semi-transportation technology: Istanbul is definitely like any developed country in terms of the network of transportation technology, where there are many programs and applications directly related to the movement of all public transport types, which provide the hours of arrival of these means to the station stand with high accuracy. It also provides you with the ability to know the name and number of the vehicle and the hour of its arrival, such as Google Maps and the Trafi App.
Is It Safe To Use Public Transportation In Istanbul?
Certainly, it is safe, all public transport means in Istanbul are equipped with live surveillance cameras linked to the Ministry of Homeland Security and the concerned branches that provide continuous monitoring of movement and vehicle speed and provide support and protection for passengers quickly in the event of any accidents or problems. All metro stations in Istanbul are very well lit and have strict security and smart checkpoints that ensure the protection of everyone and do not hinder the speed of movement. In the event of any problem, you will find that the police are very cooperative and will certainly help you solve your problem directly without any complications.
If you are willing to visit Istanbul soon, we recommend that you review the map of the metro network in Istanbul, which passes from the most famous historical points and sights in Istanbul such as Taksim, Sultanahmet, Topkapi, and the Grand Bazaar.