Europe's Foremost City In Aesthetic Centers

Istanbul is a city of love and magic, where everything you do, you simply love it. Istanbul provides the magic for its visitors, ancient places and an unforgettable time of their life! One thing for sure, whatever the reason you are coming to Istanbul for, You will enjoy your time in Istanbul, be amazed by the historic and magnificent places and of course… The pearl of Istanbul… Bosphorus will make you feel like you are in a movie!


About the increasing popularity of Medical Tourism in Istanbul


The medical tourism sector and the aesthetic industry in Turkey are rapidly rising promisingly due to an increasing number of people who come from all over the world to get their plastic surgery for lower costs, easy treatment procedures and high-quality medical service.
There are literally hundreds of thousands of people who travel to Istanbul for a variety of plastic surgery every year. A variety of factors can be attributed to the reason for this increasing demand for plastic surgeries in Istanbul, the main one is being that the city has a number of highly educated, skilled, and qualified plastic surgeons and advanced aesthetic clinics and centers. Also, it should be mentioned that plastic surgeries are done at a much lower cost relative to the USA, the UK, Canada, and the rest of Europe. This is due to the fact that in Turkey, labor and surgeries running expenses are comparatively lower than the above-mentioned countries. Nowadays, Turkey is a popular destination for medical tourism, ranking second in Europe and ninth in the number of plastic surgeons globally.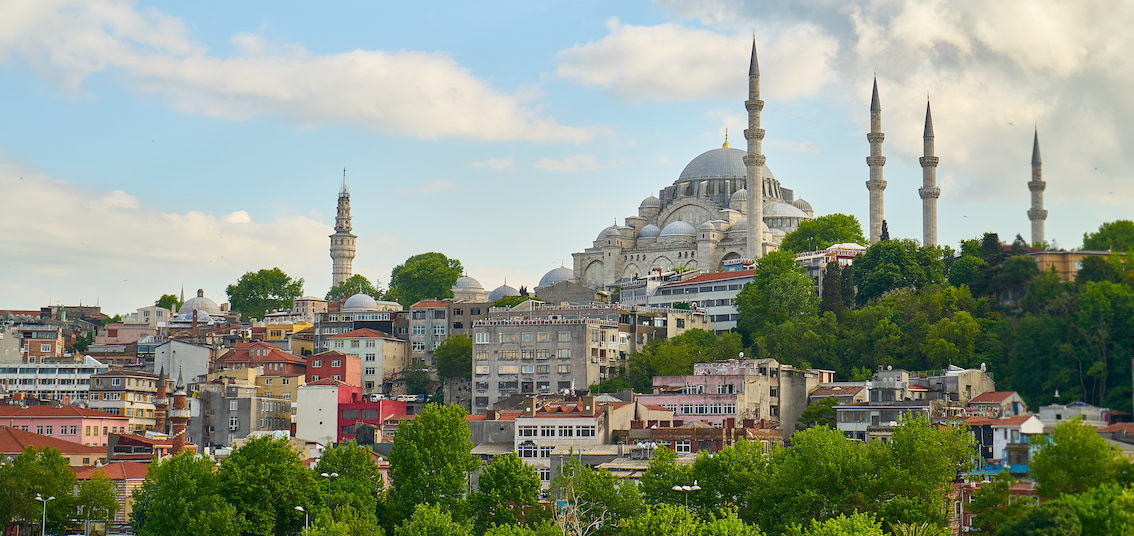 DID YOU KNOW?
Every Year, Thousands Of Individuals Fly To Istanbul For Several Cosmetic Surgery Procedures.
Many people consider plastic surgery, but they cannot do it because of the health care risks or the high price or the complicated medical care system in their countries. If you are one of those people, then a trip to Istanbul can be the perfect solution for you. In Istanbul, you can find the perfect plastic surgeon for your treatment with the best price.
There are many popular cosmetic surgery types available in Istanbul such as; breast augmentation, breast uplift, breast reduction, rhinoplasty, brazilian butt lift, liposuction, tummy tuck, arm lift and thigh lift. 
Also, many hospitals and aesthetic centers in Istanbul know how difficult it is to go for a plastic surgery abroad, so they offer their clients all-inclusive packages which includes Airport pick up and drop off, 4 and 5 stars hotel staying and transfers between hospital and hotel and the cost of the aesthetic procedure, which is best for first time Istanbul visitors.
How To Plan Your Visit To Istanbul For Plastic Surgery?
What Should You Expect Step By Step?

When you choose to have your plastic surgery in Istanbul, you can expect the following medical care services from your treatment provider:
·         Physical examination and consultation
·         Medical staff, operating theatre, and anesthesia
·         Medication sufficient for use until discharge
·         Post-operative control and aftercare instructions
·         Pre-operative assessment and tests
·         Private room with suite bathroom at the hospital
·         Dressing and surgical garments (if any)
·         Final check-up prior to departure
Planning a visit for plastic surgery in Istanbul is very easy and the procedures are very simple, you can follow the next steps to get your reservation easily:
First, look up your service provider on the internet you will find so many great clinics and hospitals, then check their website and look for their before and after pictures and check for their results. In case you like the results, and you feel good about them you can easily contact them either through direct phone call or you can leave your number on their system and they will call you back very soon. When they contact you, they will assign you a case manager, he/she will be in charge of your case from the first day until you finish your surgery and leave Istanbul. They will ask you about your desires and expectations and they will make sure to make them happen as possible. Your case manager will ask you for sure to send some pictures related to the surgery you are planning to be presented and examined by your doctor.
Next, you will receive feedback from the doctor with your offer. Your offer will be customized upon your request. And you can discuss your treatment plan with your case manager until you are comfortable with it. Final step will be planning the date of your arrival to Istanbul and setting the date of surgery with your case manager and getting your flight ticket and leave the rest for them. And be sure that all clinics and hospitals are very expert when it comes to handling your trip plan as they are doing this for many years professionally.  
Make The Best Of Your Istanbul Vacation!
Before, during and after your travel to Istanbul, you will have plenty of time to enjoy the city. You can have some fun in Istanbul Theme Park, feel the soul of the old city in Blue Mosque and enjoy an amazing traditional meal in 16roof! 
If you would like to buy some traditional & world well-known spices, you can visit Spice Bazaar as well! Check all the historical bazaars to make an amazing shopping plan!
As Iamistanbul Team, we also suggest you see Istanbul Modern Museum if you are an art-lover!
Don't forget to check out our other articles about the most amazing spots to see in Istanbul!
Feel and enjoy the beautiful soul of Istanbul!